I RECEIVED THE FOLLOWING MESSAGE!
ON 8/11/2023
We get to know each other
Of course: divorced and a daughter
Quietly, she recommends me to continue on WhatsApp
We are talking about travel of course
Her request for WhatsApp or Telegram
She really makes a lot of mistakes
We get to know each other!!!
At the same time, always very acive on Instagram
My first search
with FaceCheck.ID
On 10/11/2023
There are a lot of photos
BINGO
Short-term foreign exchange trading
FIRST PICTURE FROM YANDEX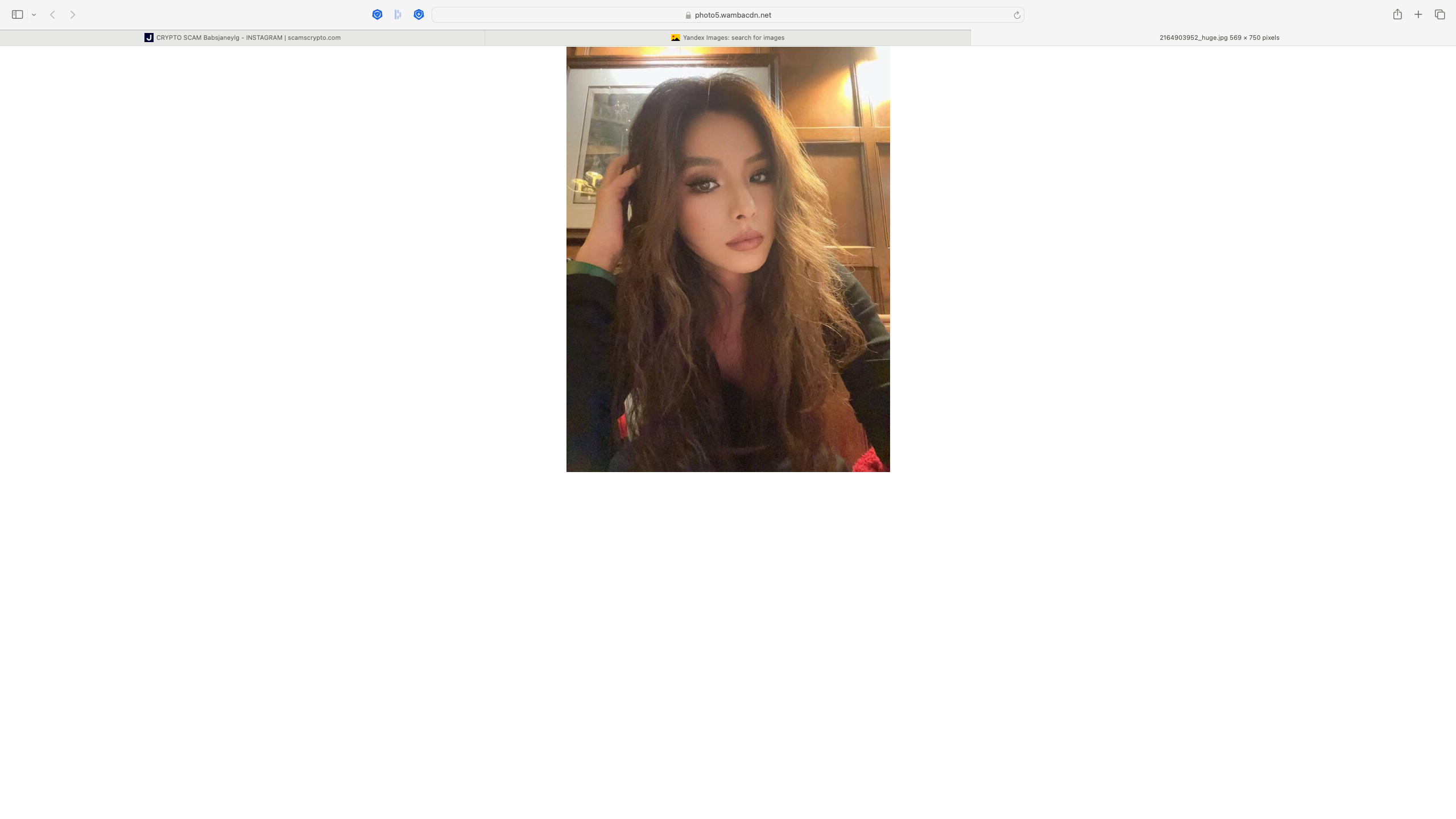 ON 12/11/2023
This morning, big surprise!
The photos of her profile on WhatsApp and Instagram have changed?
THE PROOF
I don't recognize her profile?
I'm going to ask her why?
What will be her reaction?
I receive a new photo at my request
First picture
From FaceCheck
Her picture from WhatsApp
Another profile on Instagram
FROM Beverly Hills
On January
Remember I am from CHICAGO
One more profile on Instagram
TWO DIFFERENT ACCOUNTS AND THE SAME PHOTO
HER WALL
First photo dated of 4/11/2023
Reminder
It is crucial to emphasize that using fake profiles on Instagram or any other social platform goes against the terms of service and can have legal consequences. Encouraging such practices can undermine online integrity and user trust.
Rather than promoting deceptive activities, it is recommended to focus on creating authentic and engaging content. Establishing genuine relationships with your audience is often more beneficial in the long run than resorting to questionable practices that can compromise your online reputation. Ethics and transparency are important values in the digital world, contributing to a healthier and more reliable online environment for everyone.

Apparently this is really not the case for this profile!!!
How you deceive your world!
HER NEW PHOTO ON WHATSAPP
THE RESULT ON FACEBOOK
???
DISCUSSION A LITTLE DIFFICULT
On 15/11/2023
" I rarely use Instagram"
FALSE
Various Subjects
on 15 and 16/11/2023
Is that true?
Her drawing?
Disappeared from the screens!
W H Y?
No activity on Instagram
from 15/11/2023
No news from WhatsApp
On 19/11/2023
WHERE ARE YOU?
On 21/11/2023
My investigation
On 21/1/2023
Correspondence with other profiles