SELENA: Want to know more?
Une deuxième tentative : Une autre personne!
A second attempt: Another person!
INSTAGRAM
UN APERÇU DE LA TECHNIQUE D'APPROCHE !
AN OVERVIEW OF THE APPROACH TECHNIQUE!
TOUJOURS LA MÊME FAÇON D'OPÉRER, UN MÉLANGE DE BELLES PHOTOS ET DE DISCUSSIONS SYMPATHIQUES.
ALWAYS THE SAME WAY, A MIXTURE OF BEAUTIFUL PHOTOS AND FRIENDLY DISCUSSIONS.
UNE FOIS LA VÉRITÉ DÉCOUVERTE, TOUT DISPARAÎT HEUREUSEMENT, ON APPREND À ARCHIVER!
ONCE THE TRUTH IS DISCOVERED, EVERYTHING FORTUNATELY DISAPPEARS, WE LEARN TO ARCHIVE!
Jeenlii
A new face: surprise!

Un nouveau visage: surprise!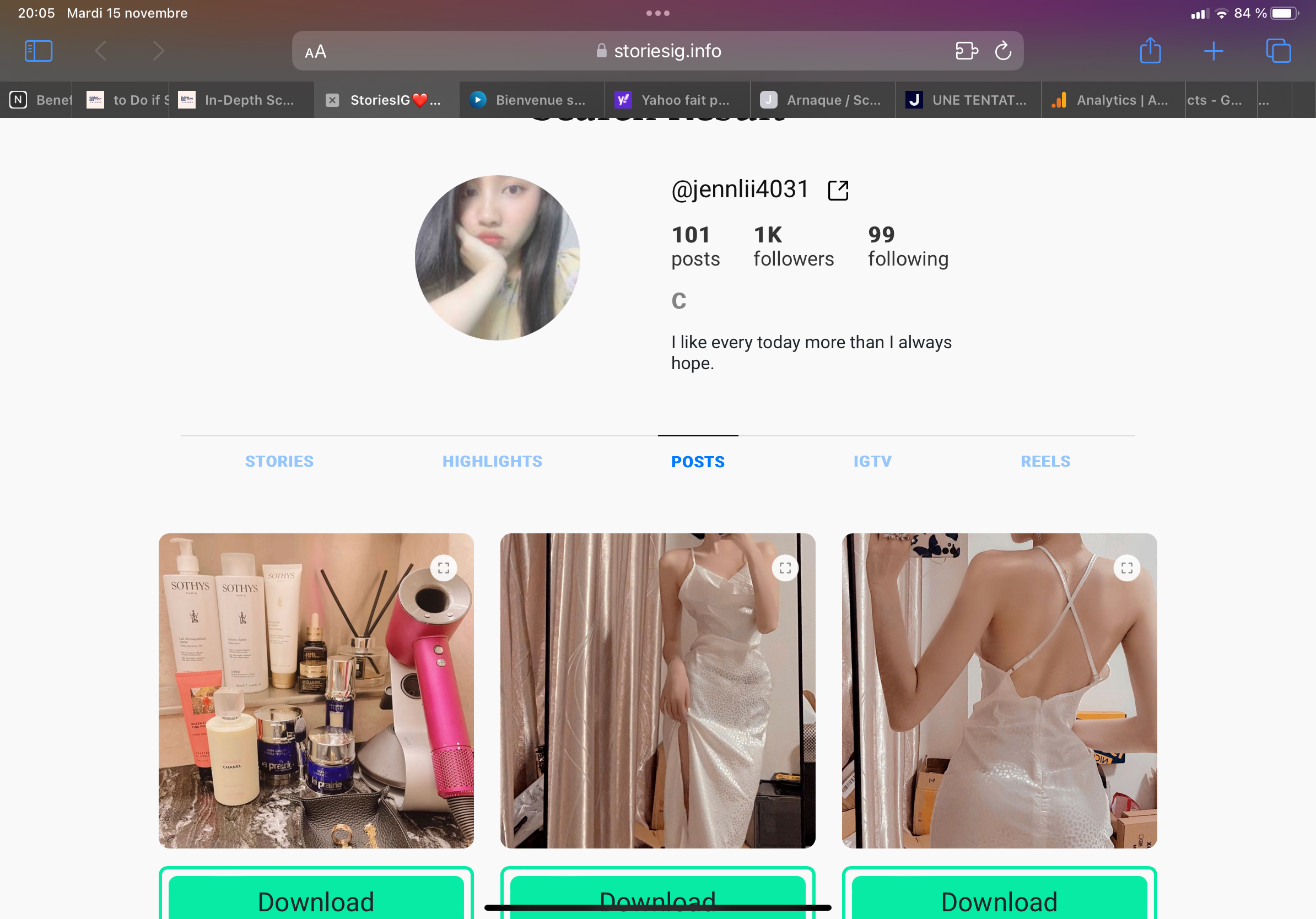 Beautiful girl ? Une belle fille?
Qu'en pensez-vous? What do you think?
Cette histoire éphémère, je l'ai voulu pour connaître ce système relationnel, toujours le même, hélas pour les victimes!
This ephemeral story, I wanted it to know this relationship system, always the same, unfortunately for the victims!