Un nouveau profil de plus :
Sackcloth9909 / Mayi
a nice girl again!
encore une gentille fille!
1 k followers!
1 k abonnés !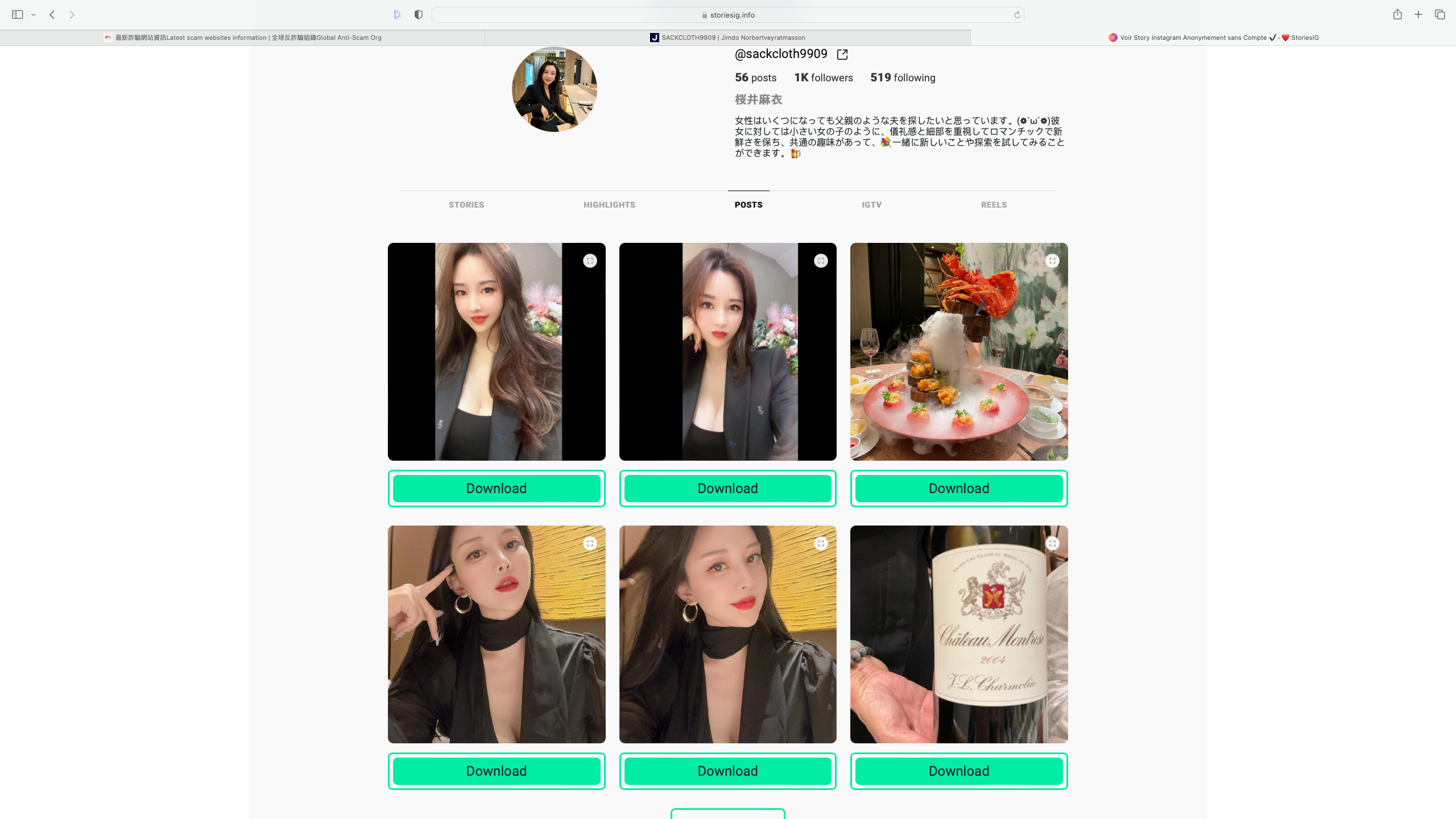 difference on age: no problem
Différence d'âge : pas de problème
Geographic place: Tokyo
Divorced
Différence d'âge : pas de problème
A video for her
Une vidéo pour elle
My statut: retired
Mon statut : retraité
I make the pear or the idiot!
je fais la poire ou l'idiot!
MESSAGE: ETH FINANCIAL MANAGEMENT already!
About my video
À propos de ma vidéo
ETH INVESTMENT
INVESTISSEMENT ETH
EXPLANATIONS 1
EXPLICATIONS 1
Attractive investment. Investissement attrayant
EXPLANATIONS 2
EXPLICATIONS 2
Bridge-salon.jp/toushi/defi?
I don't understand Japan language!
Je ne comprends pas la langue japonaise !
Different faces or not?Des visages différents ou pas ?
Always the same pictures!
Toujours les mêmes photos !
Walk at the Tokyo market Ballade au marché de Tokyo
I'll get back in touch!
je vais reprendre contact!
On 6/2/23
A young girl
Une jeune fille
very active! Très active!