MY SCAMMER
SEARCH NOTICE: JENNY CHEN
Our Mission:
TRY TO DISCOVER!
My crypto scammer back incognito After a year !


STORY OF MY PICTURE FOR THE SWIMMING POOL
One year later, Jenny, the first crypto scammer, resurfaced on Instagram, leaving me astonished as I discovered that she had 'borrowed' one of my vacation photos from Ibiza to use on her own account, falsely suggesting that she had been there. Explore how she persists in her deceptions. Delve into the details of this shocking revelation.
Very surprising, for a few days, the Instagram account has been active 24 hours a day
ON 17/06/2023
Unfortunately, it's very complicated to geolocate it, so I have to make a report to Instagram and block this account
Facebook :
who am I ?

ON 02/09/2023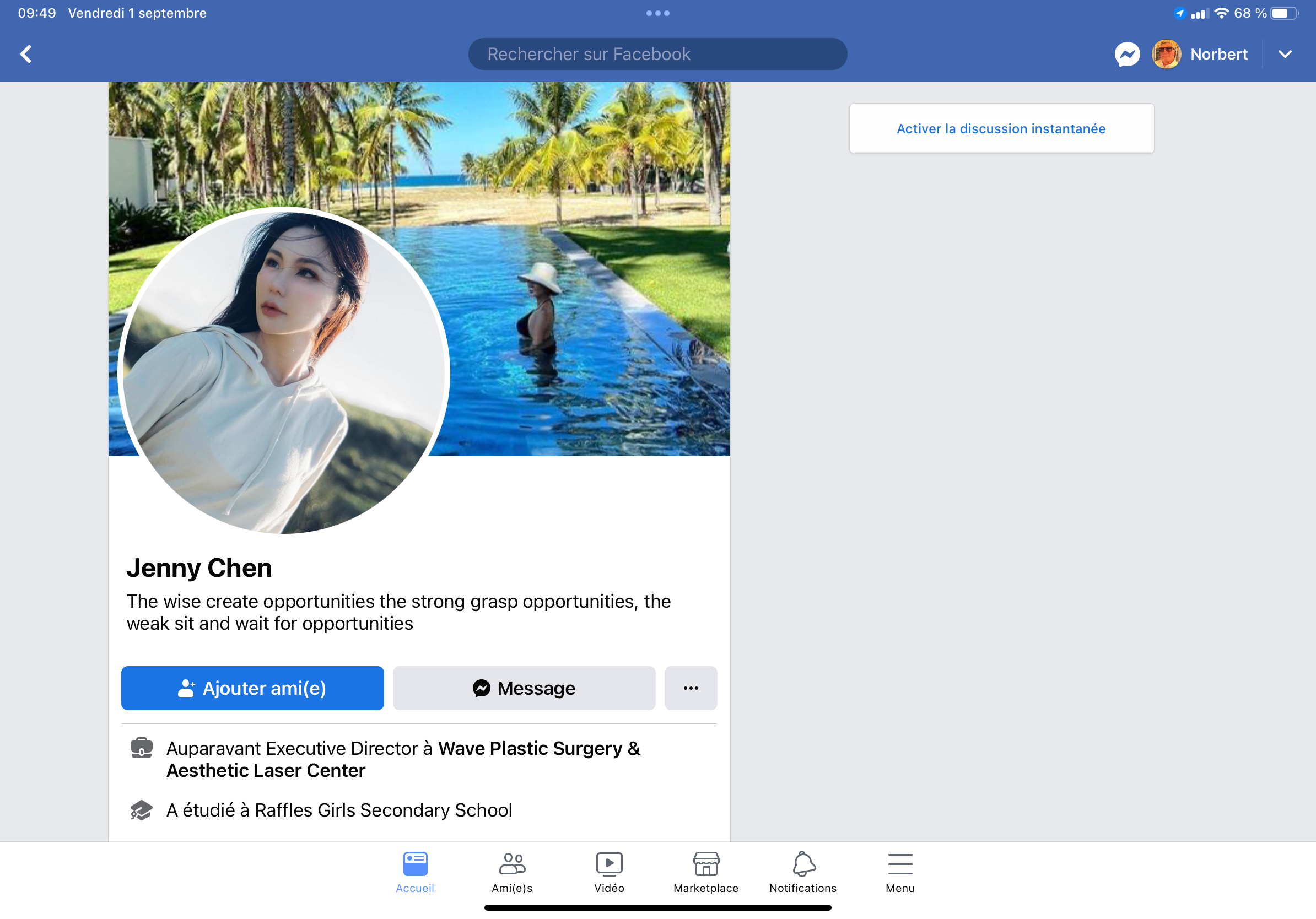 A big surprise: her video!
For good playback, reduce the size of the video on the screen
Bingo: I remember finding this video!
new research
on 2/11/2023
We find the same photos on the other accounts
Diverted photo of fireworks in New York
Another account on Twitter
Lris / @jhobarcial
Incredible
On 07/2022
Alone, she manages to manage so many accounts
TEA TIME!
I know this photo well personally!
The same photo as on Tumblr with a different name, see also on it
One another account on Twitter
Allison / @tessajenness
We find the photos I had before