nicole / Lixue_Linda: a new one
I'm contacting her again: on 7/2/23 Je la recontacte
I always follow Je suis toujours
on 17/2/23
directly
Directement
yes, of course
Oui, bien sûr
20/2/23: Attractive image!
20/2/23 : Image attrayante !
Interesting: new town
Intéressant : nouvelle ville
On 23/2/23: a bit surprised! Le 23/2/23 : un peu surpris !
LET'S BE CAREFUL! SOYONS PRUDENTS!
ON 23/2/23
Discussion about nodes
After a long silent, Bitcoin now!
On 14/3/23
she comes back!!!
with comments
227-05 57th Rd. QUEENS NEW YORK
on 30/3/23
THE CAR: LAMBORGHINI
ADVANTAGE OF
BITCOIN FOR SHOPPING
AND TRAVELLING
A word for cryptocurrency
Pictures from Prague: nothing on Instagram
Very interesting picture!
No comments about my question
FREYA-F ???
I don't understand:
why this logo?
do you remember this picture!!!!
On 01/04/23
My question: no comments
Discussion without interest
Now the question is: I continue or I should contact f.freya?
Every morning : a nice message!
A lot of pictures with this dress!
what is the next picture?
This a.m for me
one step more:
Seduction
on5/4/23
BINGO:
One more picture/video from FREYA
Bingo:
My aunt and not my uncle, good time for trading!
Incredible!
the same video
in REELS
on 6/4/23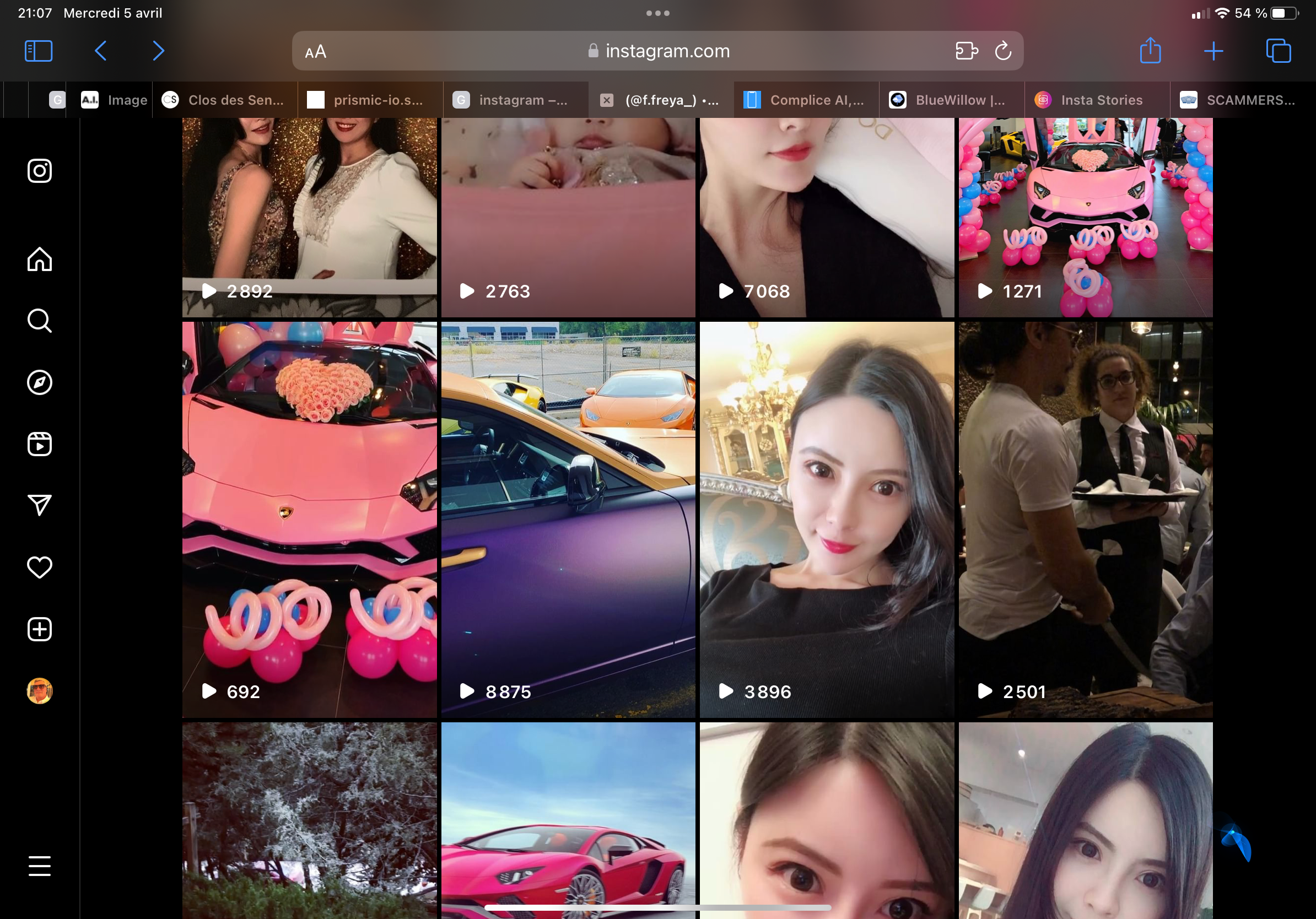 '' my aunt, sister and financial advisor"

on last picture: "my financial advisor"?

on every contact: a good message!
on 17 and 18/4/23: my picture as requested
The same photos from the Instagram site: F.FREYA
You can see the date: 12 June 2022
Freya's second site: the photo with a yellow line!
I don't dream: the same photo!
Original message
on 6/5/12023
Bingo: picture cancelled
on 7/5/2023
on 7/5/2023
Whatsapp
Crypto currency again
on 7/5/2023: i sent a message to FREYA
no reaction again
A NEW PICTURE OF FREYA AGAIN!
on 29/06/2023HERE IS F.FREYA'S OFFICIAL PUBLICATION ABOUT HIS INSTAGRAM ACCOUNT FINALLY!
I CONTINUE MY INVESTIGATION
SEE MY COMMENT ABOVE
WHAT WILL BE TOMORROW WITH THIS SCAMMER?