A NEW ONE / UNE NOUVELLE: Lijiating888
FIRST CONTACT
ON INSTAGRAM
PREMIER CONTACT
NEW STORY!
NOUVELLE HISTOIRE!
ALWAYS THE SAME PICTURES

UNE VIE DE PRINCESSE
A PRINCESS LIFE
THE GOOD LIFE

LA BELLE VIE
FIRST CONTACT
PREMIER CONTACT



25/11/2022
HER STATUS
SON STATUT

DIVORCED AND ALONE
LOCATION
LOCALISATION

LOS ANGELES
WE GO TO WHATSAPP
ON VA SUR WHATSAPP

HER FIRTS DEMAND
SA PREMIÈRE DEMANDE


why i need to ask for other software?

pourquoi changer?
NEW DEMAND ON 3/12/22 nouvelle demande
It's easy to discuss on Instagram
c'est facile de discuter sur instagram
same demand on each discussion

pareil demande à chaque discussion
Contradiction
Every day I'm on Instagram and I'm talking, so why change!!!
tous les jours je suis sur instagram et je discute, Alors pourquoi changer!!!




WhatsApp: the beginning on 13/12/22
Our Story
First Discussion
Our Mission / notre mission
Understand and show the scam
comprendre et montrer l'arnaque
Her proposal / sa proposition
indicatif regional Connecticut!!!
.
Je continue à discuter sur Instagram!
Toujours en ligne!

I continue to chat on Instagram!
Always online!
C'est parti, on commence à dialoguer sur WhatsApp!


Let's go, let's start talking on WhatsApp!
The difference of age: no problem!


La différence d'âge: pas de problème!
My video
No reaction/pas de réaction
Bingo!
That's the beginning/c'est parti
Our goal / notre but
This time, it's not uncle but aunt!!!!
Cette fois-ci, ce n'est pas l'oncle mais la tante!!!!
avec un de peu de patience, on arrive au résultat: le début de l'arnaque!
With a little patience, we come to the result: the beginning of the scam!
it is up to you!
C'est à vous de décider!
On 23/12/22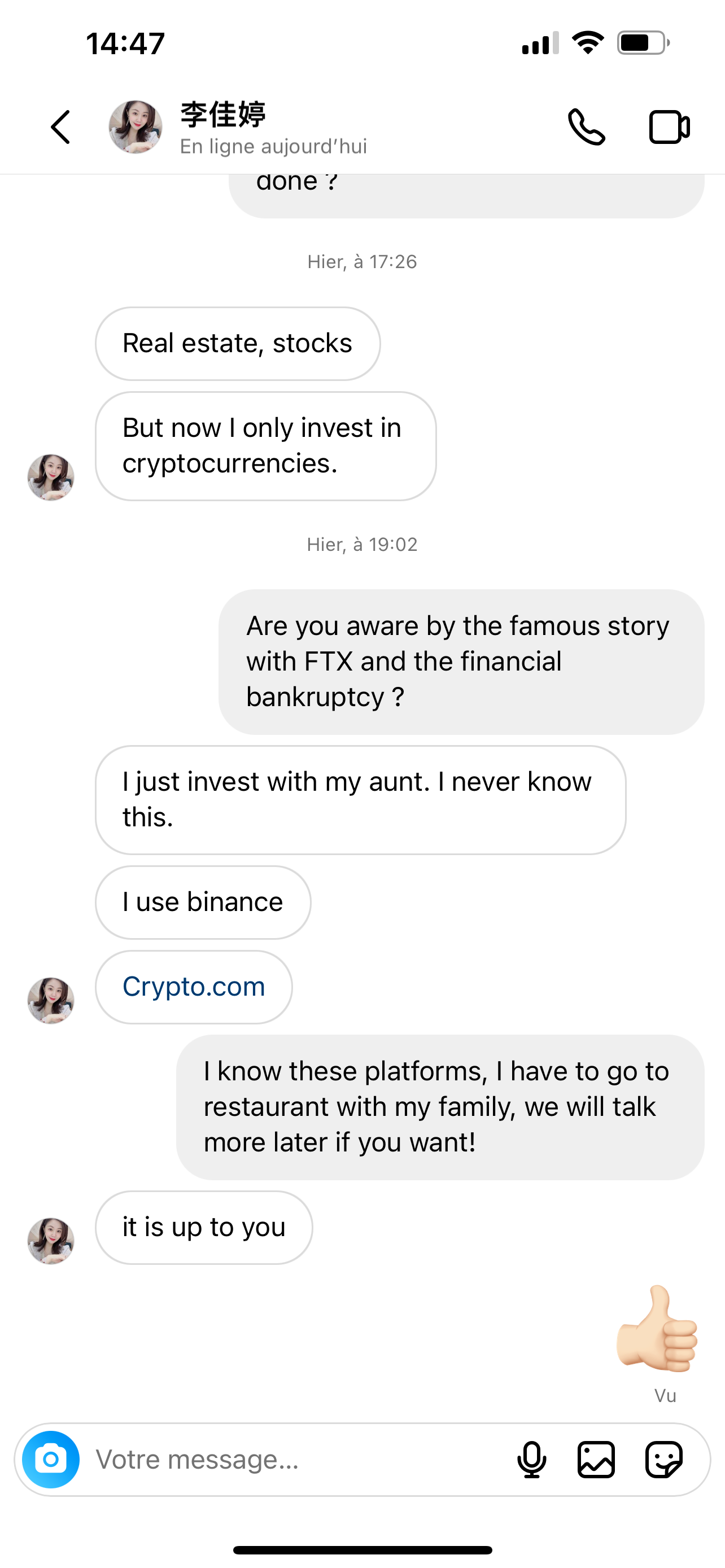 my new face!
mon nouveau visage
instagram on 4/1/23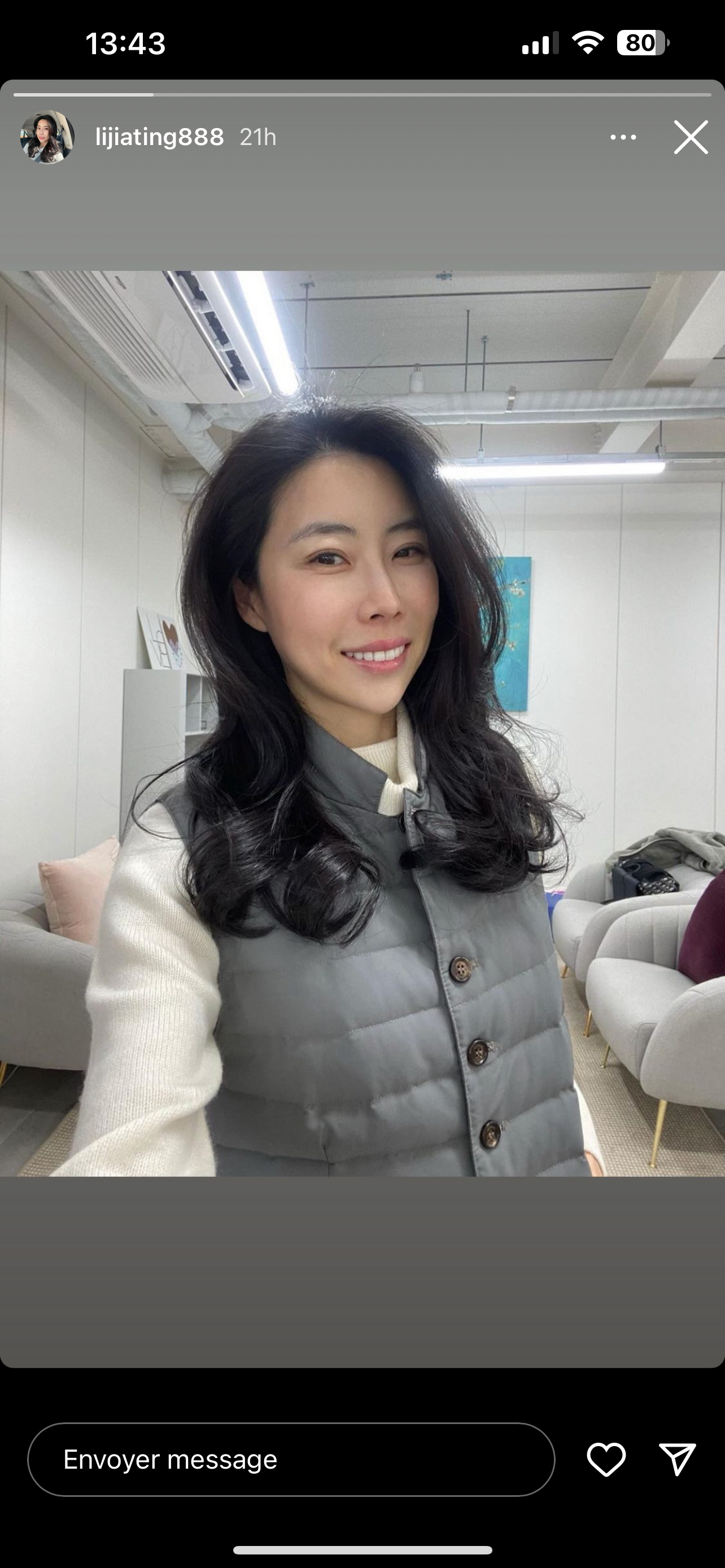 Before / avant !
à vous de choisir / It's up to you to choose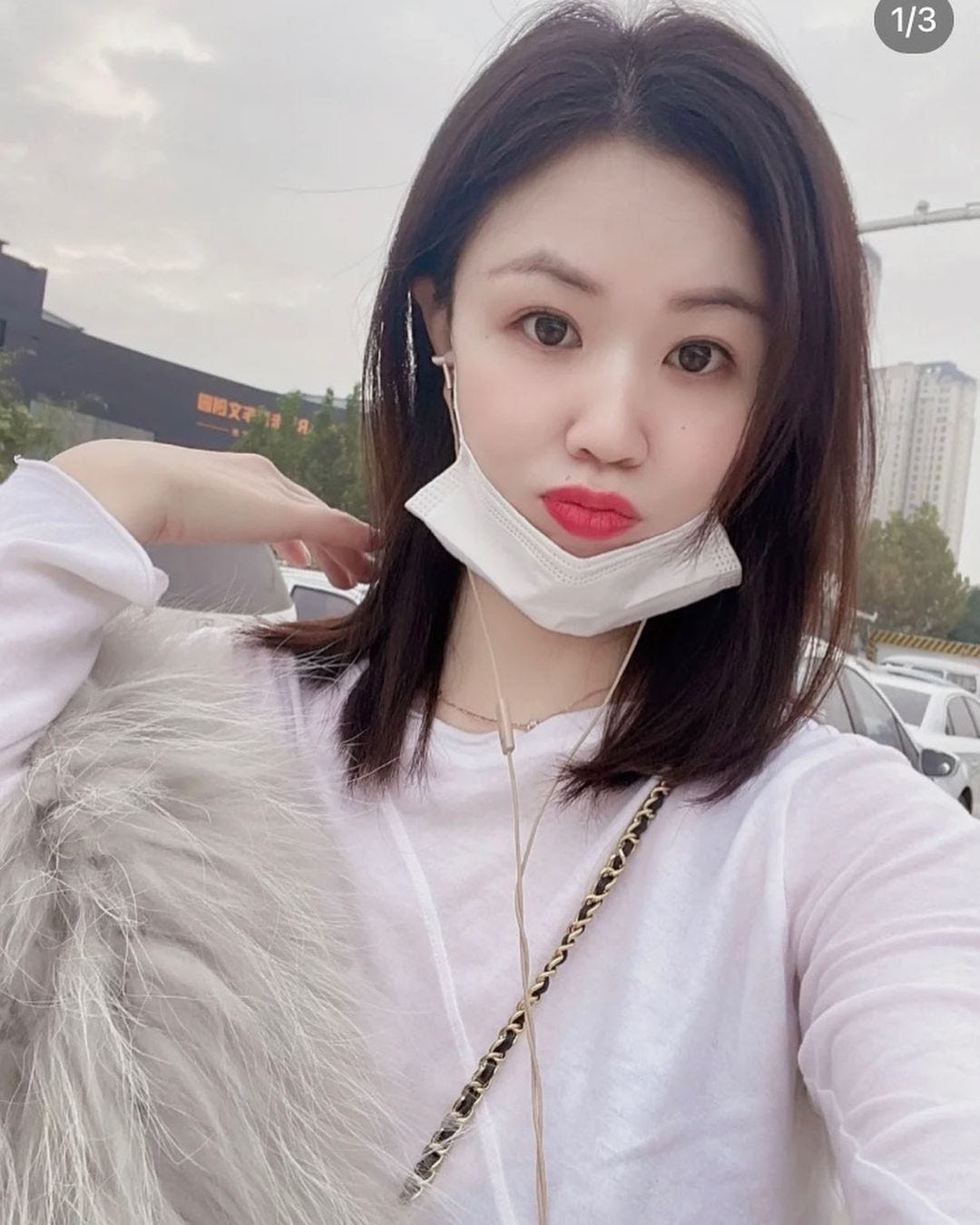 The initial profile taken over by a man