Our new Story!
Notre nouvelle histoire !
I present to you a new recruit, still on Instagram at the beginning! KEXIN
Je vous présente une nouvelle recrue, toujours sur Instagram au début ! KEXIN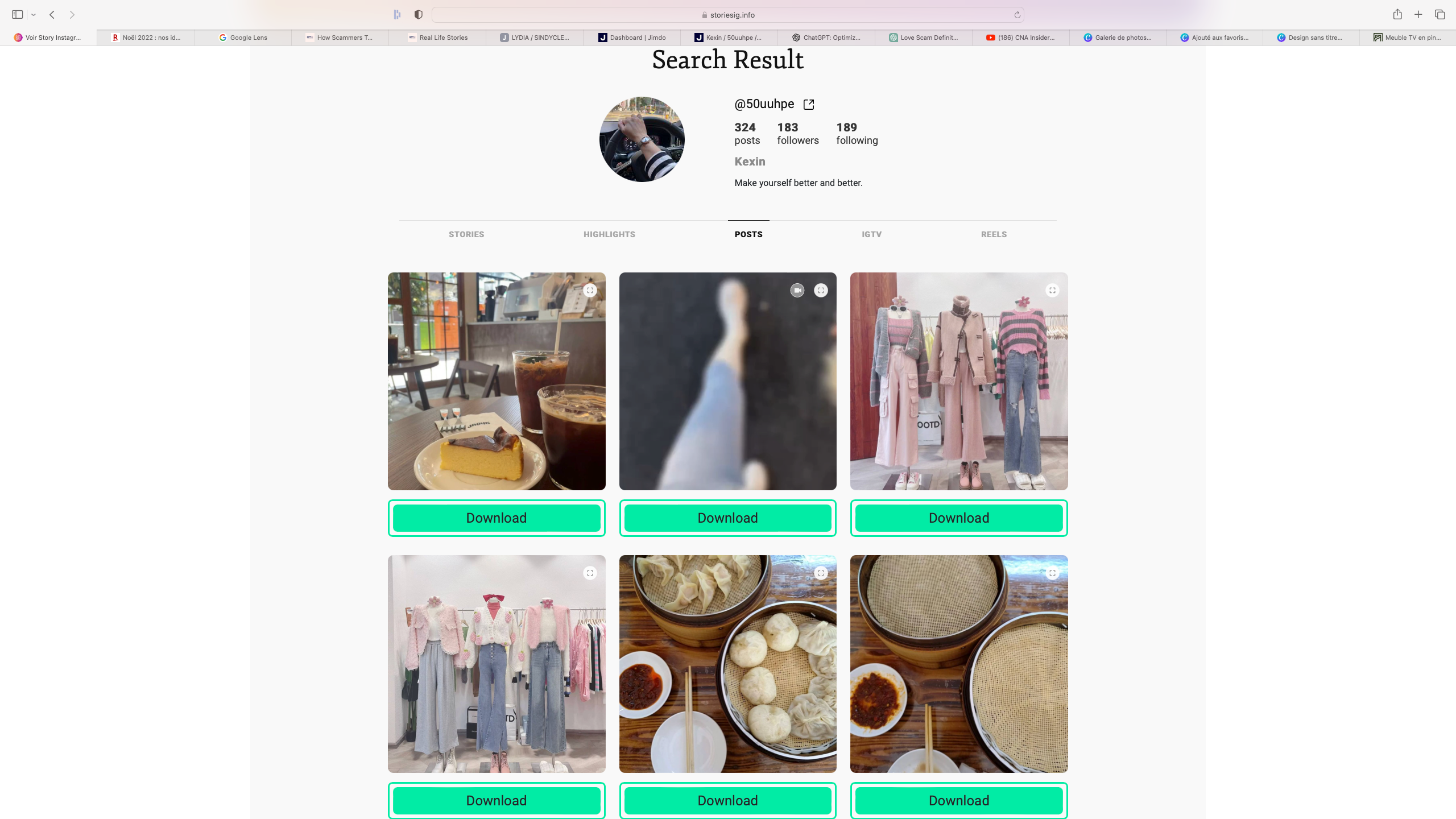 Our Story
Toujours les memes thèmes!
Always the same themes!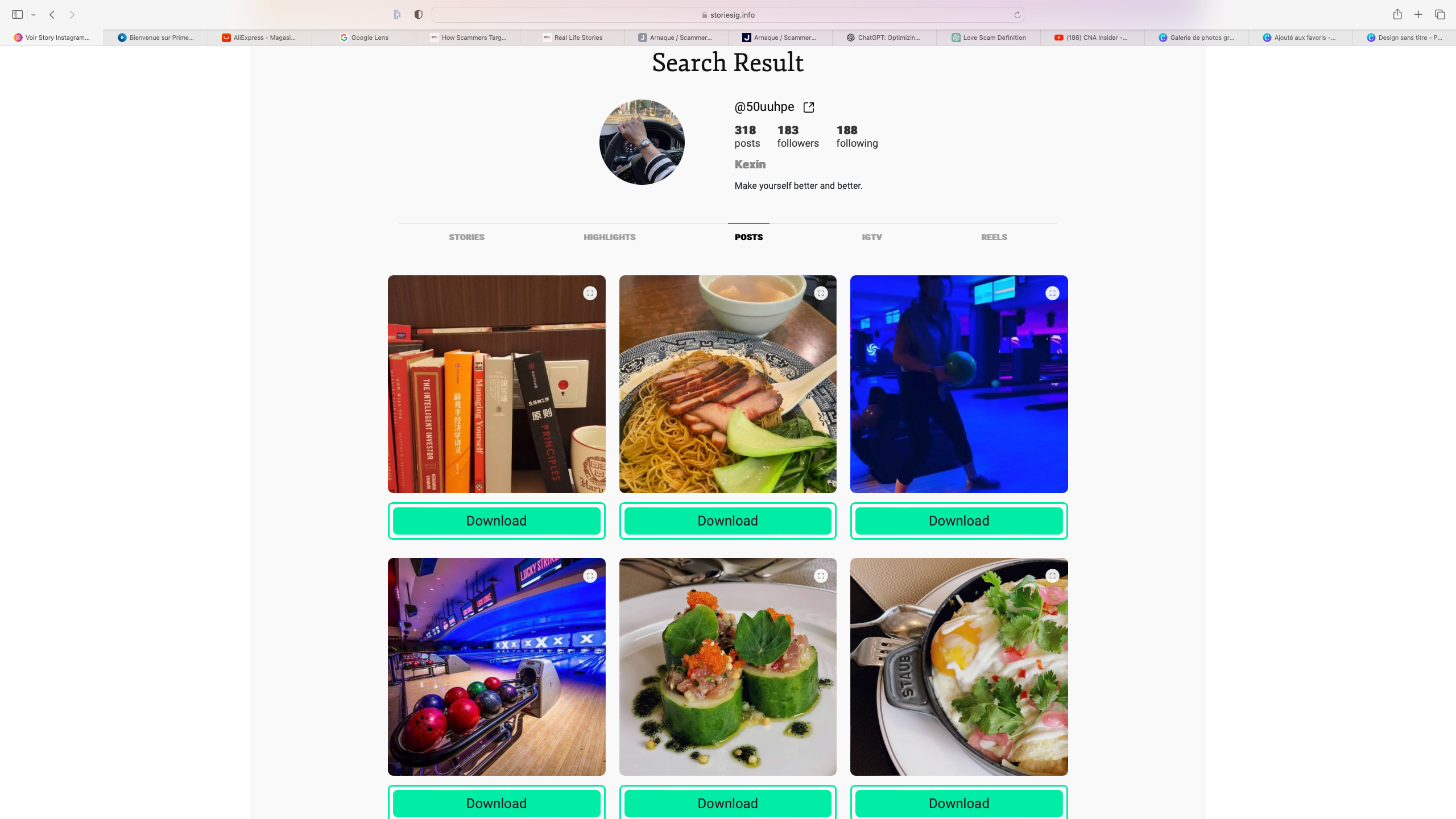 MY PICTURE
ON NOVEMBER / EN NOVEMBRE
I RECEIVED A MESSAGE FROM HER!
J'AI REÇU UN MESSAGE D'ELLE!
instagran
on December , I sent videos for contact
En décembre, j'ai envoyé des vidéos pour le contact
bingo: clothing store and trading
Bingo : magasin de vêtements et négoce
The same song! La même chanson!
we begin again !
Nous recommençons !
Très actif sur Instagram on 20/1/23
Très actif sur Instagram
No picture of her!!!
aucune photo d'elle!!!

Friends, shopping, food, training
Amis, shopping, nourriture, formation
An interesting book?: Warren BUFFET
Un livre intéressant?: Warren BUFFET
The restaurant is real and well known
Le restaurant est réel et bien connu
48 Peel St, Central, Hong Kong
A little tour Un petit tour
on 29/1/23: i sent my vidéo
LA FIN APPROCHE! THE END IS APPROACHING!
on 30/1/23: I am trying to keep contact
Le 30/1/23 : J'essaie de rester en contact

Finally a long discussion on Telegram last night
Enfin une longue discussion sur Telegram hier soir
conclusion: story is over on instagram
Conclusion : l'histoire est terminée sur instagram
Account cancelled Compte annulé

See you later, maybe?
à plus tard peut-être?
Clap of the end
Clap de la fin